Hair pops up sometimes, and then suddenly disappear. Hair, as the symbol of a man's virility and wisdom, is worn long or medium, or in the form of a beard, a moustache, or sideburns as popularized by the movie Easy Rider in 1969. Hair was highly fashionable at the end of the 60's and at the beginning of the 70's not only among Hippies scented with the Patchouli perfume but also among Brut de Fabergé scented preppies. Even President Valéry Giscard d'Estaing will go for pop sideburns.
    While some people say hair is from the leftwing, it grew again in the 80's in the shape of a  three-day designer stubble, well-groomed thanks to a trimmer and the comb it comes with. At that time, the USA and Italy prevailed on the fashion industry which had become minimalistic. Short Italian beards are worn with three-piece pinstripe Ralph Lauren and Armani suits, straps, preferably red, and with a small crocheted black tie. Italians have always been stylish, and great fans of the British elegance. George Michael and Don Johson, with their slicked hair and their all-year-long tan will promote this elegance among the winners from the 80's in all their video clips and TV series.
    The designer stubble stands for men's black dress. It immediately makes a difference in any style, in every circumstance. You can wear and remove it just as easily. It is reserved for a few control freaks who pay attention to their public: Romain Duris, Jude Law, Pierre Moscovici, Steve Jobs, Tom Ford, Zinedine Zidane...
    The beard came roaring back at the end of the 90's with the emergence of the bourgeois-bohèmes. These lovers of layered clothes and pop rock music find their style and hair  inspiration small rock bands musicians they listen to live in tiny clubs, who are themselves inspired by the low-profile looking of the sound engineers: low waist jeans revealing a trunk top, or an unpleasant back bottom, white comfy sneakers, and, on top of a white t-shirt, a linted round neck pullover , or a widely opened checkered shirt. In order to finalize their outfit, workers of the music industry let their beard grow for two or three months, so they don't have to shave themselves anymore. As it is the case for musicians, it has become an efficient girls' trap.
    Beards mark the heyday of resident Djs at the Baron or the Silencio and of music bands with an ephemeral career. Hedi Slimane for Dior Men and Zadig & Voltaire, soon followed by the Kooples who photograph them at the entrance of nightclubs, have perflectly integrated the pop rock culture in their PR strategy aimed at a young audience, by dressing in an even trendier manner these new bearded dandies who go out every night to conquer dancefloors.
    Sometimes worn in a committed way, the beard fits very well Frédéric Beigbeder, Sébastien Tellier, Haider Ackermann, Brad Pitt, Richard Branson, Che Guevara, Santa, and nearly 200 hundred veterans of Le Baron, including Leo Dorfner.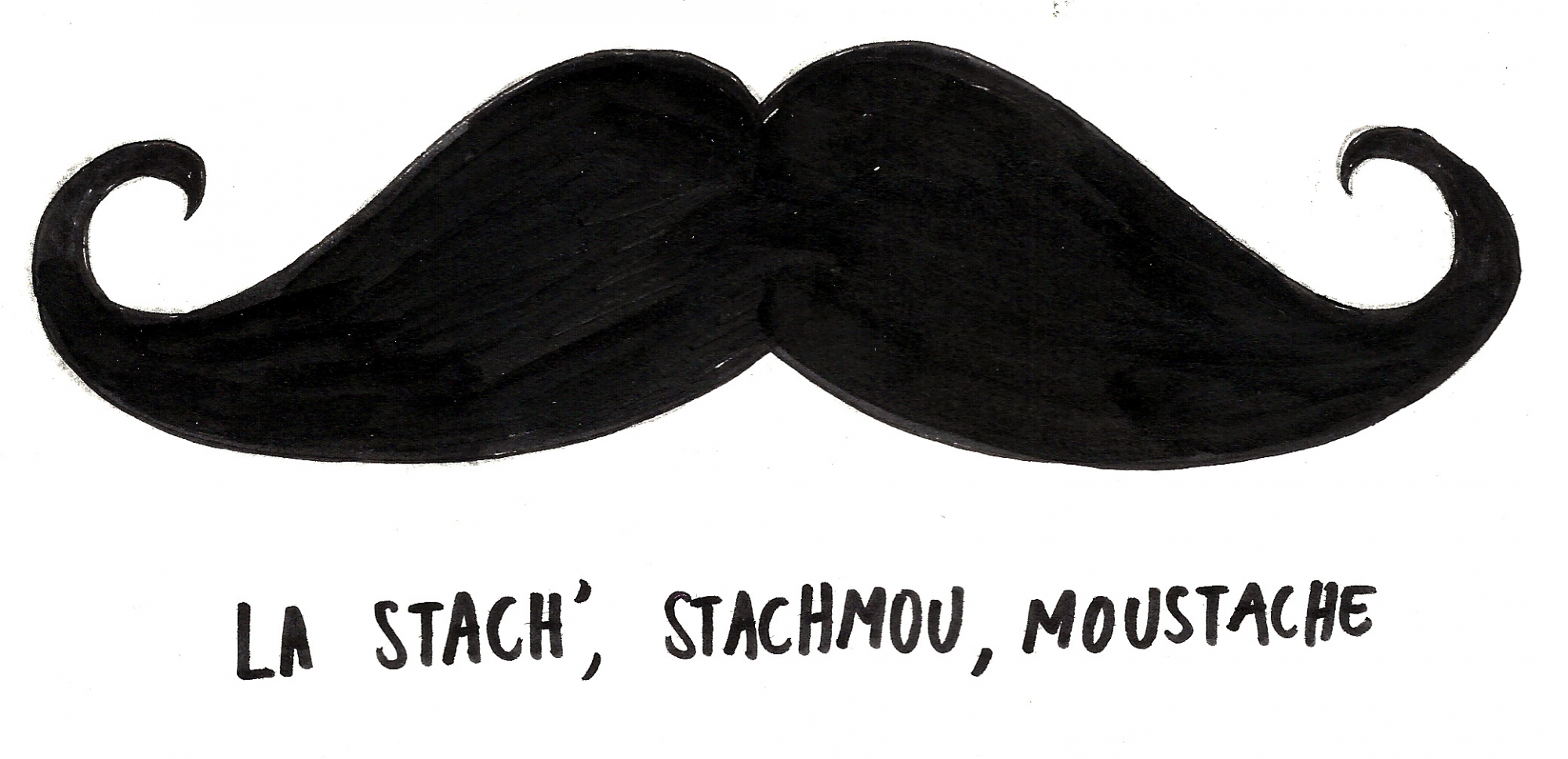 The moustache experienced its fifteen minutes of fame last winter when Brad Pitt and Jude Law, who rapidly erased this mistake, went for it. Except when it's worn by Tom Selleck in Magnum, Salvador Dali, Emmanuel De Brantes or the Movembers, in November only, in order to support a few men's revendications, this inappropriately located hair plainly does not fit anybody.